At Strides, we place a lot of emphasis on growth through continuous learning to help employees transition from individual contributors to team leaders, and on to senior leadership positions within the organisation.
We look for leaders who lead with ideas, have the requisite knowledge, are passionate about what they do and excel in execution.
All our career development programmes are directed towards building this capability, while also preparing employees to manage organisational growth.All developmental programs for entry and junior level positions are done through Strides Academy only.
I. Strides Academy:The developmental initiatives under
Strides Academy include:
Strides Technical Education Programme (STEPS)

STEPS or the Strides Technical Education Programme is a university collaboration initiative to help employees further their education aspirations. Strides has tied up with JSS University, Mysore to offer employees a three year BSc degree in Industrial Science and with BITS, Pilani to offer a 2 year MS degree in Pharmaceutical Operations Management.

Pathway

Pathway is an intensive two year programme that grooms management graduates into leaders of the future. A closely monitored programme ensures that young minds are exposed to real time business challenges through projects and interactions with senior management.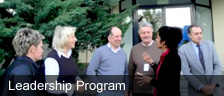 Foundation Program

Foundation Program consists of three varied groups, creating a healthy entry level technical pipeline for the organisation.

Science Group – consisting of Science graduates and post graduates for our R&D and QA function.
Techno Group – consisting of Pharmacy graduates and post graduates for Production Areas.
Core Group – consisting of Industrial Training graduates for our operations level.
---
II. General Certifications and Learning and Development Programs

Technical orientation sessions and online certification are also held regularly to enhance an employee's pharma domain knowledge and provide him/her with a learning platform to understand the operations of various units within the company. This is a very structured programme facilitated through interactive learning, projects, seminars and presentations.
Employees are also encouraged to pursue external diplomas and online continuing education programmes to build and upgrade their competencies.
---
III. Development Initiatives for Managerial Levels

For employees at the middle management level who are at a transition point in their careers, In-house Programmes and Executive Management Programmes at leading management institutes like the Indian Institute of Management, Bangalore help equip them with the requisite skills to take on larger roles and responsibilities within the organisation.
---
IV. Overseas Assignments

Strides provides employees exciting opportunities to enrich their work experience through movement into new functions or new geographies. These opportunities are publicized through internal job postings. Given Strides' presence in several countries across continents, opportunities overseas include full time secondments as well as short term projects, offering employees rich global exposure